October 24, 2016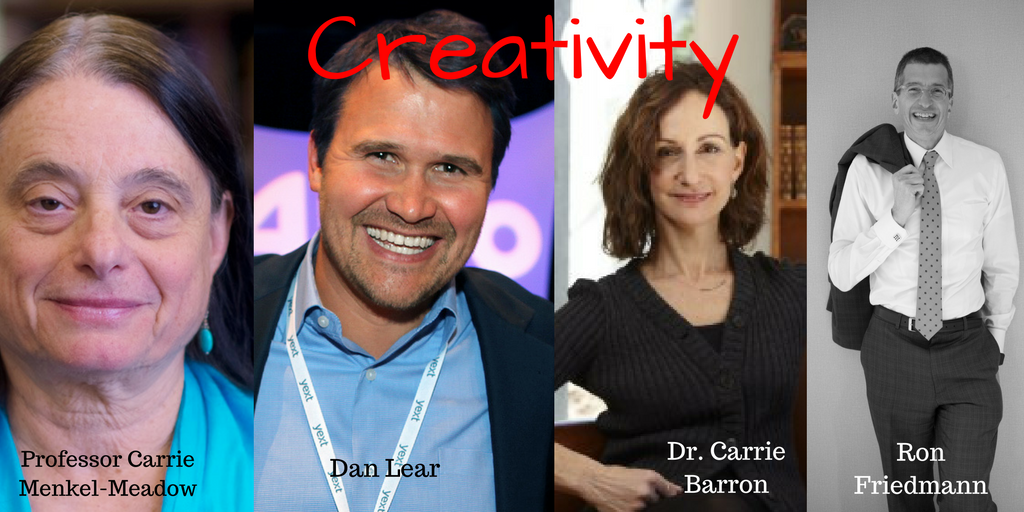 Podcast: Play in new window | Download | Embed
Subscribe: Apple Podcasts | Android | RSS
Is it possible for creativity to exist within the law? Can lawyers be creative in their practices or must they turn outwards for creative fulfillment?
In this episode, I explore the idea of creativity and whether or not it can exist in the law. Many believe that being a lawyer requires people to tap into a side of their brain (the left side) that doesn't coincide with skills that are found on the right side, thus making it difficult for lawyers to be creative. However, my guests offer their insight on how creativity can exist within the law.
Guests:
Ron Friedmann
Partner at Fireman & Company
Ron Friedmann has spent over two decades improving law practice and legal business operations with technology, knowledge management, and alternative resourcing.
Twitter: @ronfriedmann
Dan Lear
Director of Industry Relations at Avvo, lawyer, speaker, and legal industry gadfly.
Twitter: @rightbrainlaw
Dan's blog, Right Brain Law
Carrie Barron
Dr. Barron is a board-certified psychiatrist/psychoanalyst on the faculty of the Columbia College of Physicians and Surgeons who also has a private practice in New York City.
Dr. Barron's site
Carrie Menkel-Meadow
A founder of the dispute resolution field, Professor Menkel-Meadow joined the faculty at UC Irvine School of Law from Georgetown University Law Center, where she is the A.B. Chettle, Jr. Professor of Dispute Resolution and Civil Procedure and Director of the Georgetown-Hewlett Program in Conflict Resolution and Legal Problem Solving.
Professor Menkel-Meadow's site
Resources Mentioned:
Ron Friedmann's article, "Why Do Law Firms Resist Innovation?"
Dan Pink's A Whole New Mind
Dr.Barron's book – The Creativity Cure: How to Build Happiness With Your Own Two Hands