August 17, 2015
3 Fundamentals of Impactful Marketing with Jason Bay [GWL 26]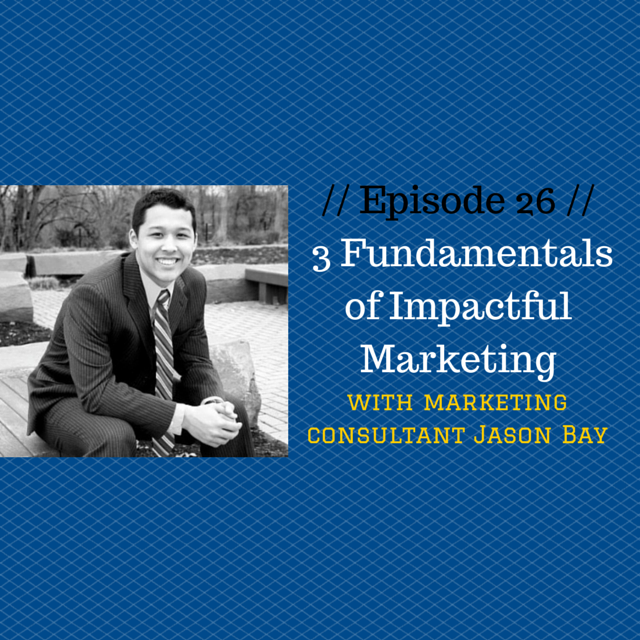 Podcast: Play in new window | Download | Embed
Subscribe: Apple Podcasts | Android | RSS
Hey young lawyers, show your support! Please leave a positive review + ranking in iTunes for the show!
Jason Bay is a Gen Y marketing consultant helping young entrepreneurs make the transition from 9-to-5 to freedom with his business Gen Y Success, which is also the name of his popular podcast.
Stuff We Discuss in this Episode:
Why mastering your field doesn't necessarily mean you'll get business easily
The 3 fundamentals of marketing:

1) know who your audience is by doing market research with current clients or wanna-be clients
2) Engage your audience by finding out which businesses have already gathered your audience for you and form strategic partnerships with them.
3) Don't be afraid to network with other lawyers
At least, do the basic online marketing by being present on review sites for lawyers like Avvo, Lawyers.com, and Google Places
The more congruent your online and in-person marketing efforts can be, the better
Don't be a value sucker…Be a value provider!
The difference between a successful and unsuccessful person
Recommendations:
Darren Hardy – The Compound Effect
 (affiliate link*)
Resource – ScheduleOnce
Action Item:
Test every single assumption that you think about clients. Until you do so, you don't really know your clients.
Contact Information:
Free 50+ toolkit for you: www.genysuccess.com/lawyer
Email: Jason@genysuccess.com
Thanks for Checking Out the Show Notes and for Listening!
I really hope you enjoyed this episode. It was certainly a great experience for me.
If you feel like you just can't keep the excitement you feel for this episode to yourself, please share it using the social media buttons you see at the bottom of the post.
Also, please don't forget to subscribe to the GWL Podcast in iTunes or in Stitcher Radio. That way, every time I prepare a new episode for you, it'll automatically show up in your phone.  No Fear Of Missing Out here.
Once last thing: I would truly appreciate it if you could leave an honest review for The Gen Why Lawyer Podcast in iTunes. Positive ratings and reviews help boost the visibility of the show and help me in reaching more young lawyers.
*Disclosure:  Please note that the link above is an affiliate link, and at no additional cost to you, I will earn a commission if you decide to purchase this book for your reading pleasure.