November 14, 2016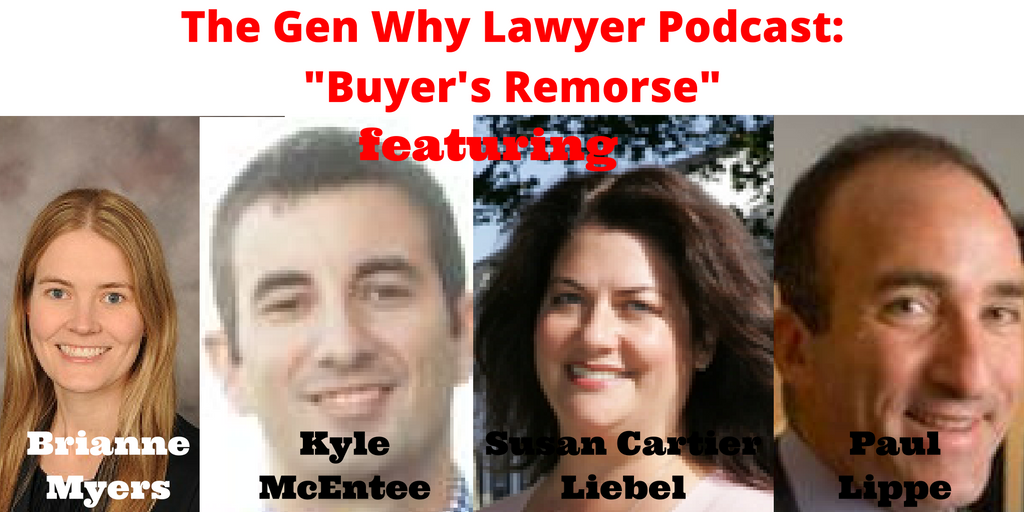 Podcast: Play in new window | Download | Embed
Subscribe: Apple Podcasts | Android | RSS
About 8 years ago, I made a massive purchase, a 6-figure purchase. I purchased my legal education. I wasn't alone. Thousands of other graduates made the same purchase I made. Sadly, soon after graduating and entering the legal profession, many new lawyers, like myself, found themselves experiencing buyer's remorse. They felt unprepared and uninspired.
I set out to find out why law schools and legal education are not meeting the needs and expectations of 21st century law students, lawyers, and society. What needs to change and who is leading that change?
My fabulous guests in this episode:
Kyle McEntee, Executive Director and Co-Founder of Law School Transparency, an organization looking to make entry to the legal profession more affordable, transparent, and fair.
Twitter: @LSTupdates
Carrie Menkel-Meadow, Professor of Law at University of California, Irvine School of Law
Contact: cmeadow@law.uci.edu
Susan Cartier Liebel, CEO and Founder of Solo Practice University, an online community dedicated to helping lawyers build their own solo practices.
www.solopracticeuniversity.com
Twitter: @solopracticeu
Paul Lippe, the founder of Legal OnRamp and is now a member of the Advisory Board of Elevate Services
Twitter: @Paullippe
Brianne Myers, Director of Admissions at Western Michigan University Cooley Law School
Contact: myersb@cooley.edu
Thanks for Checking Out the Show Notes and for Listening!
I really hope you enjoyed this episode. It was certainly a great experience for me.
If you feel like you just can't keep the excitement you feel for this episode to yourself, please share it using the social media buttons you see at the bottom of the post.
Also, please don't forget to subscribe to the GWL Podcast in iTunes or in Stitcher Radio. That way, every time I prepare a new episode for you, it'll automatically show up in your phone.  No Fear Of Missing Out here.
Once last thing: I would truly appreciate it if you could leave an honest review for The Gen Why Lawyer Podcast in iTunes. Positive ratings and reviews help boost the visibility of the show and help me in reaching more young lawyers.