August 8, 2016
On Building a Technology-Enabled Company with CEO of LexHelper, Rhett Marlow [GWL 76]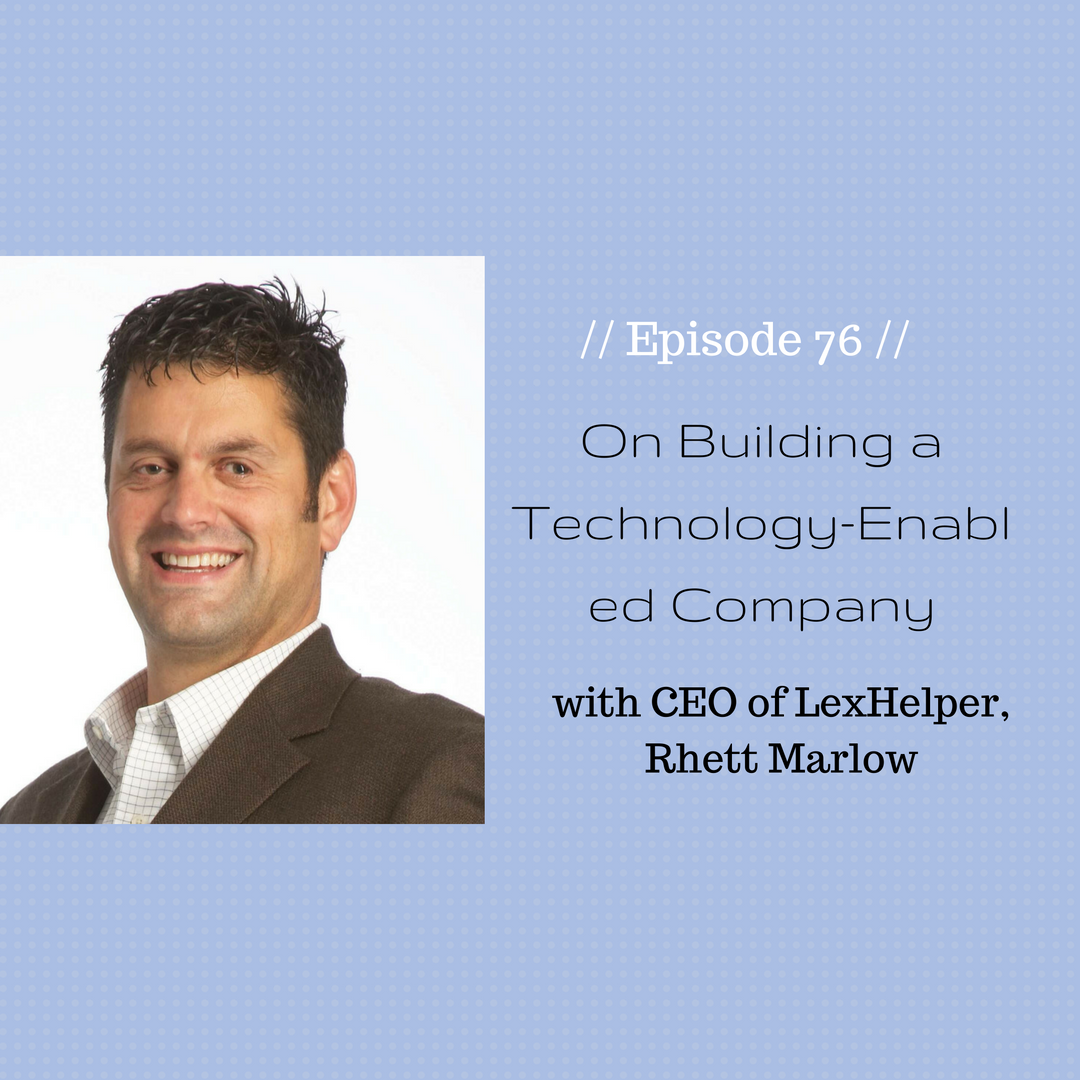 Podcast: Play in new window | Download | Embed
Subscribe: Apple Podcasts | Android | RSS
My guest is Rhett Marlow, CEO and President of LexHelper, a technology-enabled virtual assistant company specifically focused on helping attorneys, law firms, and agencies.
While Rhett has been an entrepreneur most of his life, it wasn't until his brother, a solo practicing attorney, voiced some concerns to Rhett about his solo practice that Rhett thought of a great solution. He co-founded LexHelper as a mean of providing attorneys and law firms solutions to their receptionist and assistant needs.
What We Cover in this Episode:
What lawyers can learn from the medical industry
How to find customers in the legal profession when you're introducing a new service
What you can do if you're not a fan of being chained to your desk all day
How to test and validate a new business idea
What role competition plays in YOUR business plan
What marketing efforts have helped Rhett grow the company
Contact Information
Website: www.lexhelper.com
Phone: (877) 828-5546
Thanks for Checking Out the Show Notes and for Listening!
I really hope you enjoyed this episode.
If you feel like you just can't keep the excitement you feel for this episode to yourself, please share it using the social media buttons you see at the bottom of the post.
Also, please don't forget to subscribe to the GWL Podcast in iTunes or in Stitcher Radio. That way, every time I prepare a new episode for you, it'll automatically show up in your phone.  No Fear Of Missing Out here.
Once last thing: I would truly appreciate it if you could leave an honest review for The Gen Why Lawyer Podcast in iTunes. Positive ratings and reviews help boost the visibility of the show and help me in reaching more young lawyers.