August 1, 2016
How to Become a More Effective Communicator with Speech Coach Dr. Michelle Mazur [GWL 75]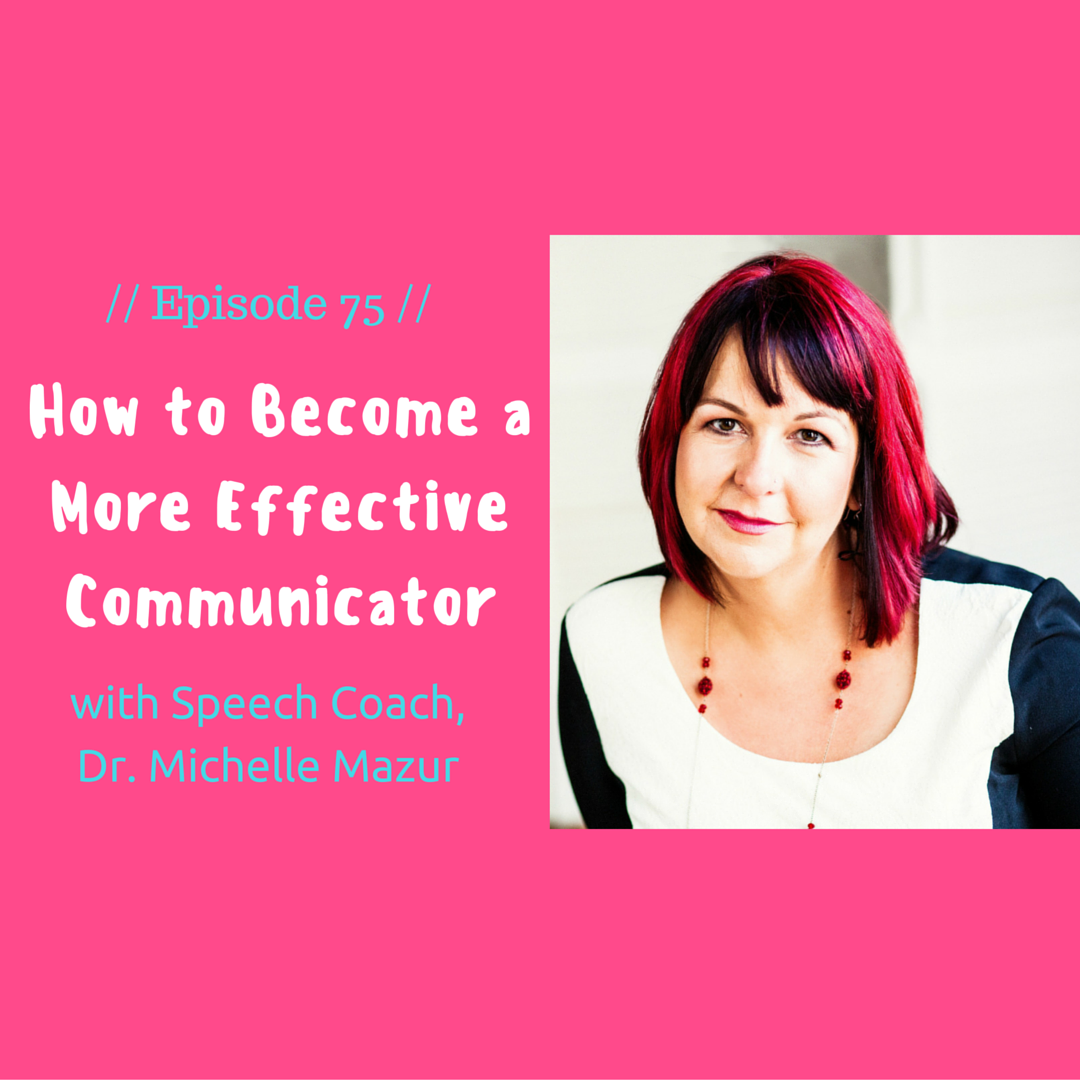 Podcast: Play in new window | Download | Embed
Subscribe: Apple Podcasts | Android | RSS
Thank you to our show sponsor – CEB! CEB provides legal resources and solutions as well as gold-standard CLE to California attorneys. They also offer great discounts to new lawyers. Their upcoming Basics Conference is a fantastic opportunity for learning fundamentals and networking. Whether you want to master a practice area, change your focus, or get to know other lawyers in a field, you'll get a thorough nuts-and-bolts foundation that will have you ready to hit the ground running! Gen Why Lawyer listeners get 15% off any track—Business Ligation, Employment Law, Family Law, or Trust & Estate Administration and Litigation—when they call 800.232.3444 and give the code "Gen Why." (This offer cannot to be combined with any other discount.) Check them out at ceb.com!
—
My guest today is Dr. Michelle Mazur, founder of Communication Rebel, a company helping speakers and entrepreneurs give birth to their talk or message that they want to be known for. Dr. Mazur is leading the presentation rebellion in an effort to help speakers communicate more effectively.
After teaching as a college professor for a few years, Dr. Mazur decided that she would rather teach outside the classroom. So she opened her own business helping other speakers. She is also the host of The Rebel Speaker Podcast and author of Speak for Impact: Write a Speech That's Your Next Best-Selling Product.
What We Chat About:
Why it's important to be an effective speaker as a lawyer and as a business owner
How to get clear on the message you plan on communicating to your potential clients/customers
Lawyers have great argumentation skills but does that translate into being an effective speaker?
For lawyers who want to host CLE or community workshops surrounding their practice areas, what is the best way to present to the audience?
What is the forgetting curve and how can you avoid that as a speaker
Why having a call to action at the end of your content is key
What is the connection between being a good communicator and a good leader?
Is there a difference between the way men and women communicate?
Find something you're good at and amplify those qualities.
Why is storytelling so powerful?
Contact Information
The Rebel Speaker Podcast
Dr. Michelle Mazur's new book – Speak for Impact
Facebook: @drmichellemazur
Thanks for Checking Out the Show Notes and for Listening!
I really hope you enjoyed this episode. It was certainly a great experience for me.
If you feel like you just can't keep the excitement you feel for this episode to yourself, please share it using the social media buttons you see at the bottom of the post.
Also, please don't forget to subscribe to the GWL Podcast in iTunes or in Stitcher Radio. That way, every time I prepare a new episode for you, it'll automatically show up in your phone.  No Fear Of Missing Out here.
Once last thing: I would truly appreciate it if you could leave an honest review for The Gen Why Lawyer Podcast in iTunes. Positive ratings and reviews help boost the visibility of the show and help me in reaching more young lawyers.