June 27, 2016
The Unexpected Reality of Being a Parent and a Lawyer with Keith Shannon [GWL 70]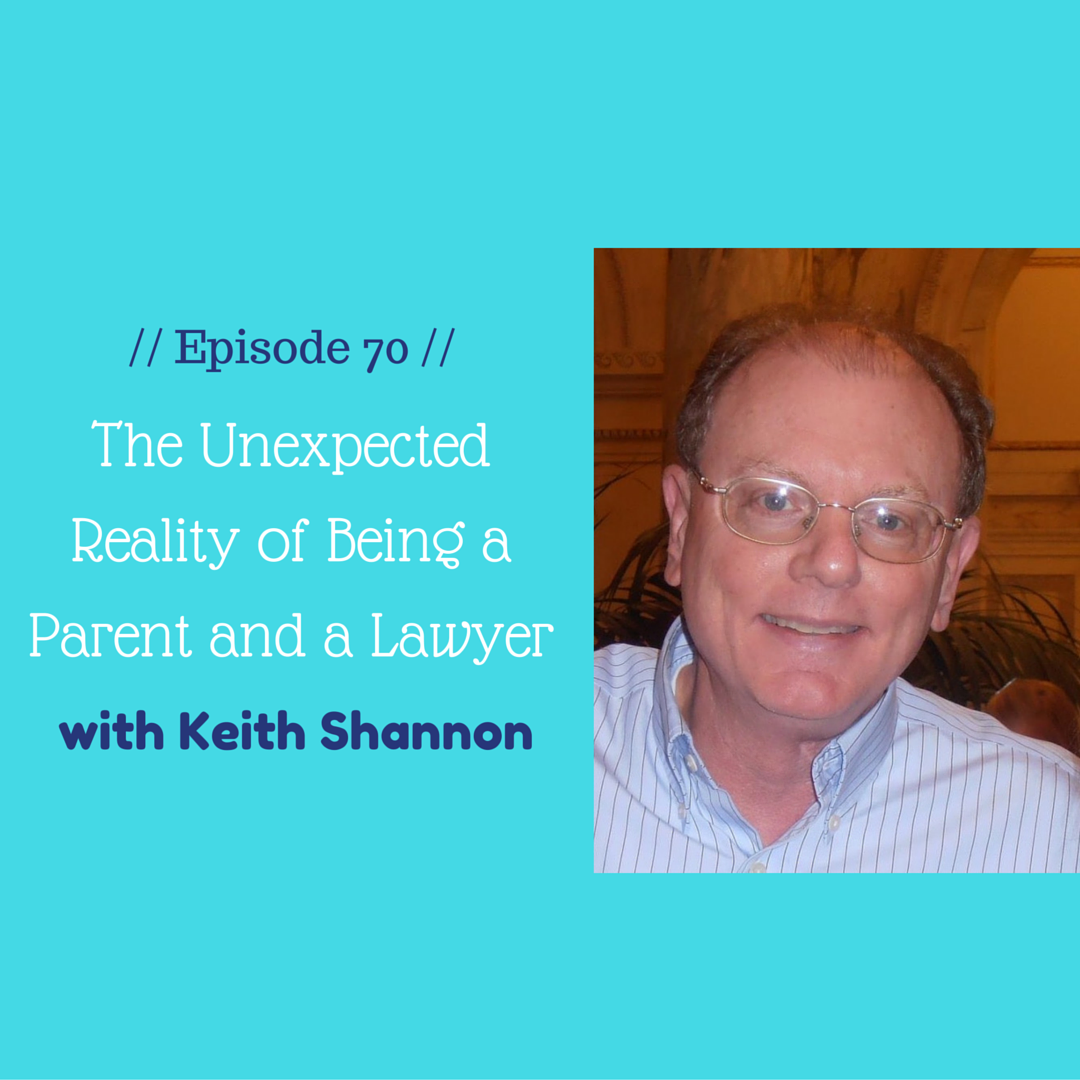 Podcast: Play in new window | Download | Embed
Subscribe: Apple Podcasts | Android | RSS
Keith Shannon joins us in this episode to chat about the adventures of being a stay-at-home father and a lawyer. He is a former attorney, college professor, and author of My Boss Wears Diapers.
After practicing for many years, Keith and his wife decided that he would be the stay-at-home parent to help raise their two children. During his time at home, Keith grew to love parenting but of course, not without several challenges along the way.
What We Discuss in this Episode
How Keith and his wife made the decision for Keith to stay at home with their kids
Why it can be difficult to establish a law career when you move to a different state
The unexpected difficulties of being a stay-at-home parent
Why being a parent was harder than being a lawyer for Keith
How Keith found an outlet for his parental woes through writing
Should law firms have better parental leave benefits?
Can you be a great lawyer and a great parent at the same time?
Keith's book My Boss Wears Diapers – Tales from a Frazzled Dad
Contact Information
Email: Keithshannon6@gmail.com
Twitter: @keithshannon8
Give to Get
If any listener would like to be a virtual guest speaker for Keith's college class, discussing any of the following subjects – e-discovery, legal writing, or legal technology in general – please, reach out to Keith.
Thanks for Checking Out the Show Notes and for Listening!
I really hope you enjoyed this episode. It was certainly a great experience for me.
If you feel like you just can't keep the excitement you feel for this episode to yourself, please share it using the social media buttons you see at the bottom of the post.
Also, please don't forget to subscribe to the GWL Podcast in iTunes or in Stitcher Radio. That way, every time I prepare a new episode for you, it'll automatically show up in your phone.  No Fear Of Missing Out here.
Once last thing: I would truly appreciate it if you could leave an honest review for The Gen Why Lawyer Podcast in iTunes. Positive ratings and reviews help boost the visibility of the show and help me in reaching more young lawyers.