March 28, 2016
The Role of Entrepreneurship in Your Law Career with John Skiba [GWL 58]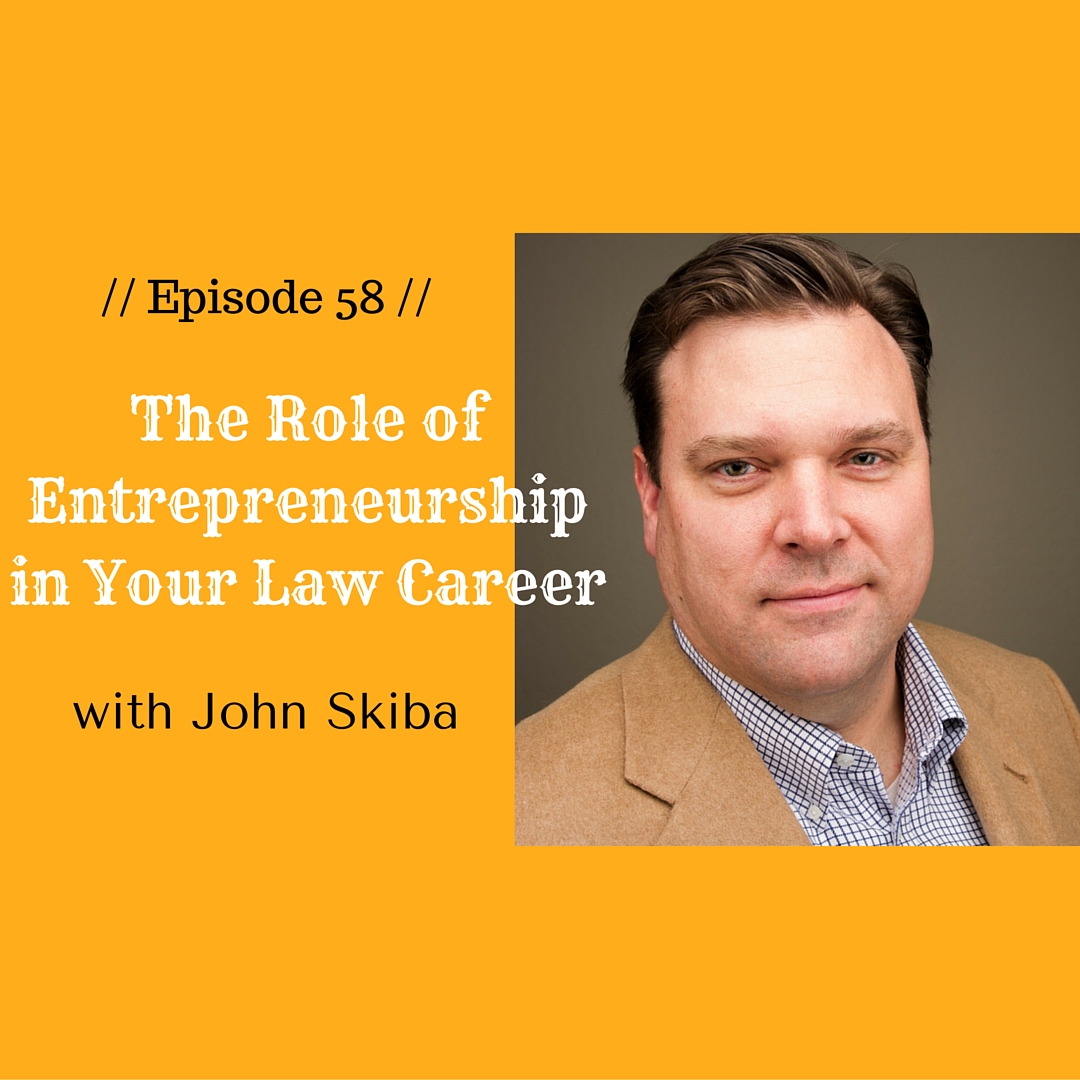 Podcast: Play in new window | Download | Embed
Subscribe: Apple Podcasts | Android | RSS
Follow me on Snapchat @nic_abboud and send me your questions, I'll send you back my answers.
My guest today is John Skiba, a consumer debt collection and bankruptcy attorney in Arizona. John is a solo practitioner and fellow podcaster. His podcast, the JDBlogger podcast, focuses on smart legal marketing techniques.
What we cover in this episode:
Why John's first attempt at going solo didn't succeed and what he did differently the second time around
Incorporating technology into your practice is essential to a solo practitioner's success
How to strike a balance between work and life when you work from a home office
Why your mentors can be wrong about the advice they give you
The benefits of starting a podcast are endless, especially for attracting clients
Video is the most powerful tool to converting clients
Every attorney has something that he/she is good at. Find it and don't be afraid to use it
Where to start when embarking on a content marketing journey
Resources Mentioned:
JD Blogger Podcast – Episode 73 – How Two Lawyers Started a Non-Profit Law Firm Right out of Law School
Episode 30 – Create Your Own Path – Interview with Creative Lawyer Kiffanie Stahle
Episode 87– The Texas Law Hawk – Interview with Attorney Bryan Wilson
Episode 04– Implementing Video Into Your Law Firm Marketing with Gerry Oginsky
Give to Get
John would love to be connected with you, or anyone you know, if you're practicing law in a different way.
Contact Information
Email: john@jdblogger.com
Twitter: @johnskiba