February 1, 2016
Using Instagram to Build Your Community and Business with Sue B. Zimmerman [GWL 51]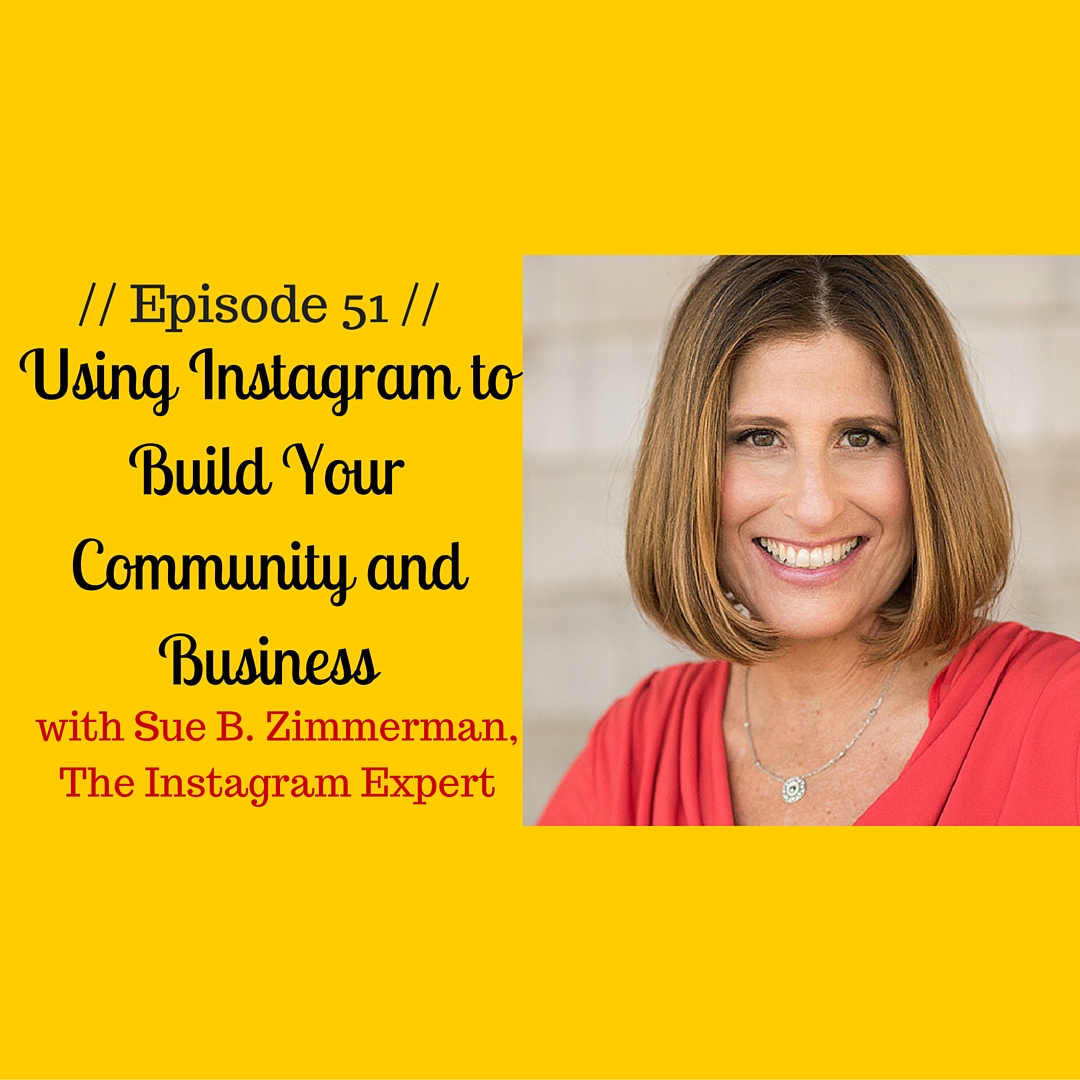 Podcast: Play in new window | Download | Embed
Subscribe: Apple Podcasts | Android | RSS
Sue is known as The Instagram Expert. She is a nationally-recognized speaker and online teacher of all things social media, specifically, Instagram. Sue loves sharing her knowledge of how Instagram can be used to build communities and businesses.
Sue joins us to share some tips on how lawyers can use IG to attract the ideal client, build up the know, like, and trust factor, and build awareness around their businesses and brands.
Stuff We Talk About:
The more people get to know, like, and trust you, the more likely it is they'll want to do business with you
Posting pics about your personal life humanizes you
What to do if your full name is already taken on social media platforms
Think of your Instagram feed as a whole instead of just individual, separate pictures when you're posting images
How to adopt an "Instagram mindset" in order to see success
Being laser focused with your content attracts the right type of client
You can use Instagram to micro-blog, which is still super valuable to a follower
Should you have separate pages for your firm, your personal, and/or your side business?
How to attract authentic followers
Resources Mentioned:
Join Sue's free Facebook group – Instagram Results
People to follow:
@mitchjackson
@Sbzteam
@instagallive
@theinstagramexpert
@suebzimmerman
Persicope – another wonderful app to download.
Contact Information:
Free Instagram Strategy Guide at www.suebzimmerman.com