January 18, 2016
Avoiding Dilution and Finding Meaning in Your Law Practice with Dana Robinson [GWL 49]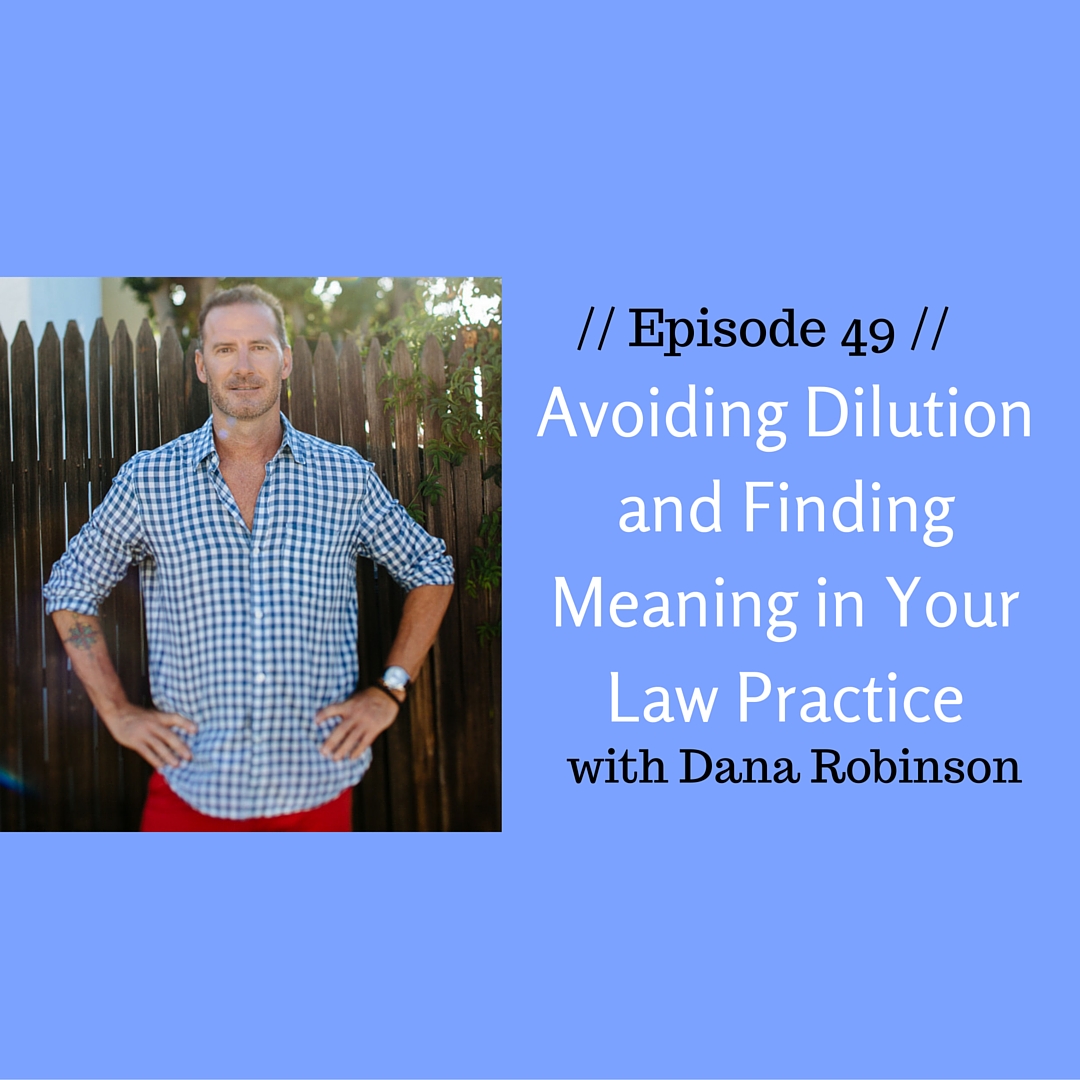 Podcast: Play in new window | Download | Embed
Subscribe: Apple Podcasts | Android | RSS
My guest this week, Dana Robinson, is possibly the most distant attorney I've had on this show. At the item of the interview, Dana was in Bali, running his law practice remotely, and enjoying life. In this episode, Dana and I discuss what it takes to set up systems in order to manage our practices the way he is, effectively and from abroad. We also chat about Dana's spiritual and religious influences on his practice and businesses.  As a former pastor, Dana is doing a great job at combining his holistic approach to lawyering with his business acumen.
Things we discuss:
How to reconcile your faith with your lawyering duties
Being a lawyer doesn't mean you're evil. Being a lawyer involves a lot of counseling
How you can find meaning in what you're doing as a lawyer
Is it possible to effectively manage a law practice while you're thousands of miles away?
Should you start a business while you're practicing?
How to put systems in place to manage your practice from afar
Law practice can be awesome so long as you're able to make time for what makes you happy as well outside the law
Don't dilute yourself. Focus on your practice and perhaps 1 or 2 side projects
Can you use your existing knowledge to create a course that you can sell online?
Give away your knowledge – that'll attract more clients
Contact Information:
Email: dana@danarobinson.com
Websites: www.danarobinson.com and www.techlawllp.com
Thanks for Checking Out the Show Notes and for Listening!
I really hope you enjoyed this episode. It was certainly a great experience for me.
If you feel like you just can't keep the excitement you feel for this episode to yourself, please share it using the social media buttons you see at the bottom of the post.
Also, please don't forget to subscribe to the GWL Podcast in iTunes or in Stitcher Radio. That way, every time I prepare a new episode for you, it'll automatically show up in your phone.  No Fear Of Missing Out here.
Once last thing: I would truly appreciate it if you could leave an honest review for The Gen Why Lawyer Podcast in iTunes. Positive ratings and reviews help boost the visibility of the show and help me in reaching more young lawyers.