November 30, 2015
4 Core Areas of Any Successful Law Practice with Robert Young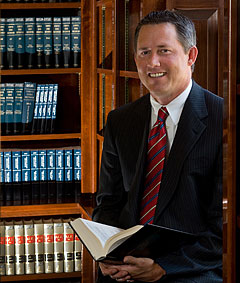 Podcast: Play in new window | Download | Embed
Subscribe: Apple Podcasts | Android | RSS
This is the Gen Why Lawyer podcast. This is a special episode, cosponsored by the American Bar Association's Young Lawyers Division in connection with the Young Lawyer Toolkit. You can access the toolkit by visiting http://www.ambar.org/younglawyertoolkit
Bob Young is an attorney and partner at English, Lucas, Priest and Owsley in Bowling Green, Kentucky. For most of his career, Bob has practiced extensively in the area of medical malpractice but he has also handled some personal injury cases. Bob is also the Immediate Past Chair of the ABA Law Practice Division.
Important Topics We Discuss in this Episode:
4 core areas of the ABA Law Practice Division: 1) finance, 2) marketing, 3) technology, and 4) management
When the division was first launched in the ABA, the section focused more on law firm economics. Over the years, the division has transformed. Now the division addresses anything and everything that lawyers need to run a law practice.
You have to run your law practice like a business or else you'll fall behind. There's so much competition out there from lawyers and non-lawyers.
Be on top of your law firm branding! Even if you're an associate at a law firm, you can create your own unique brand within your firm.
Where young lawyers have an advantage over more experienced lawyers.
 Employers want to hire attorneys who produce great work-product but who are also efficient
If you want people to refer you business, you have to develop relationships and make people feel comfortable with you
Finding a mentor is the key to your success as a new lawyer
Diversity initiatives should be adopted by law firms if they plan on remaining competitive and viable
A happy lawyer is going to produce better work
Bob suggests some ways to maintain happiness outside of just the practice of law
Resources Mentioned:
Needles – Case management software
Google can teach you anything!
One Thing I Wish I Knew As A Young Lawyer:
Branding yourself is so important when you're first starting off in your legal career.
Contact Information:
byoung@elpolaw.com
(270) 781-6500
Thanks for Checking Out the Show Notes and for Listening!
I really hope you enjoyed this episode. It was certainly a great experience for me.
If you feel like you just can't keep the excitement you feel for this episode to yourself, please share it using the social media buttons you see at the bottom of the post.
Also, please don't forget to subscribe to the GWL Podcast in iTunes or in Stitcher Radio. That way, every time I prepare a new episode for you, it'll automatically show up in your phone.  No Fear Of Missing Out here.
Once last thing: I would truly appreciate it if you could leave an honest review for The Gen Why Lawyer Podcast in iTunes. Positive ratings and reviews help boost the visibility of the show and help me in reaching more young lawyers.