October 12, 2015
Where to Begin When Building a Personal Brand with Heather Riggs [GWL 34]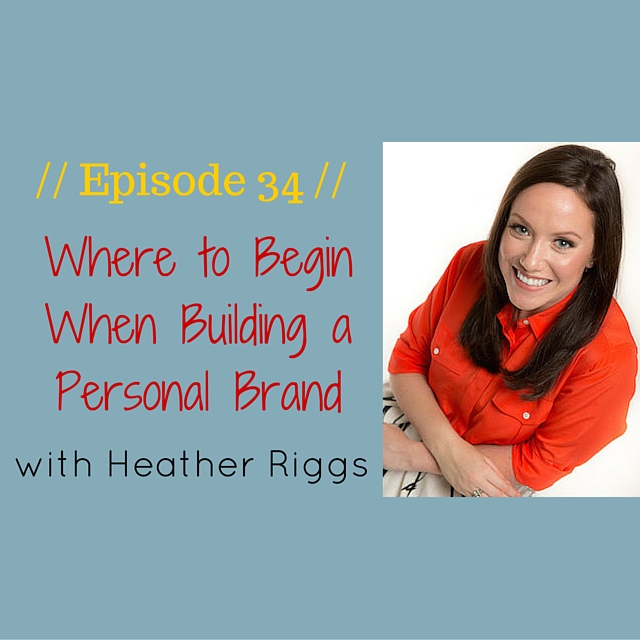 Podcast: Play in new window | Download | Embed
Subscribe: Apple Podcasts | Android | RSS
Save your spot for a FREE webinar on Building an Unforgettable and Irresistible Personal Brand as a Young Lawyers.
Heather Riggs is a former attorney who now owns a marketing firm called Mind Mend Marketing, where she helps attorneys save time and gets clients with digital marketing.
Should you feel guilty for turning down firm offers to pursue solo practice?
How to design your own practice setting when going solo
Mentors can change your perspective on your limited knowledge and can be crucial in your success as a new lawyer
Boldness is your friend
When you're starting off in your solo practice and you're on a budget, turn to digital solutions to market yourself
In using digital solutions to build her practice, Heather realized she has a knack for this social media stuff.
Building a consistent personal brand is the best place to begin when establishing an online presence
Recommended Reading:
Diane von Furstenberg – The Woman I Wanted to Be
 (Affiliate Link*)
Action Item:
Create a phenomenal tagline on social media. Here's the formula: tell people 1) what you do, 2) how you do it, and 3) who you do it for.
Contact Info:
heather.riggs@meldyourmind.com
Interested in learning how getting clear on your personal brand can help you lawyer with purpose, make an impact, and make a profit? Sign up for this FREE webinar on Oct. 16th at 10am PT/1pm ET.
Thanks for Checking Out the Show Notes and for Listening!
I really hope you enjoyed this episode. It was certainly a great experience for me.
If you feel like you just can't keep the excitement you feel for this episode to yourself, please share it using the social media buttons you see at the bottom of the post.
Also, please don't forget to subscribe to the GWL Podcast in iTunes or in Stitcher Radio. That way, every time I prepare a new episode for you, it'll automatically show up in your phone.  No Fear Of Missing Out here.
Once last thing: I would truly appreciate it if you could leave an honest review for The Gen Why Lawyer Podcast in iTunes. Positive ratings and reviews help boost the visibility of the show and help me in reaching more young lawyers.
*Disclosure:  Please note that the link above is an affiliate link, and at no additional cost to you, I will earn a commission if you decide to purchase this book for your reading pleasure.