September 21, 2015
On Being a Working Parent and Maximizing Productivity with Shemia Fagan [GWL 31]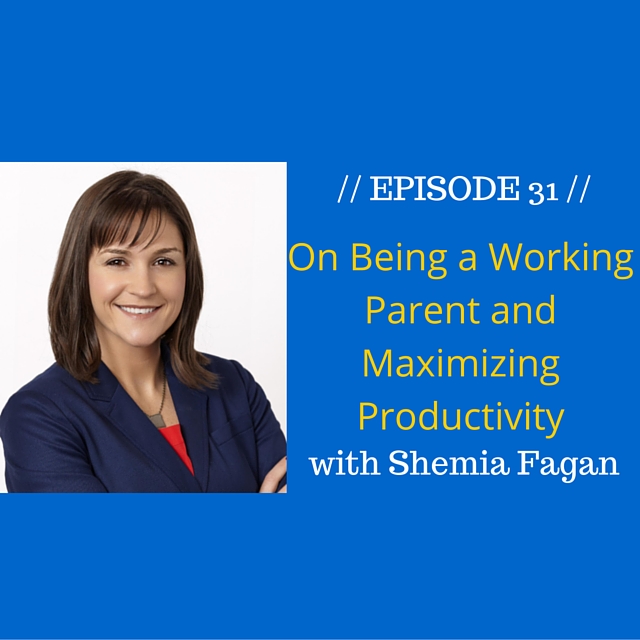 Podcast: Play in new window | Download | Embed
Subscribe: Apple Podcasts | Android | RSS
Show Notes
Shemia is a working mom, an attorney practicing plaintiff's employment law, an Oregon state legislator, and a fabulous podcaster. She shares with us what inspired her to niche down to focus on working parents law, her love of learning through podcasts, and a few tips on becoming more efficient and productive as a lawyer.
What We Chat About in this Episode:
How she moved away from the shadows of being an associate and stepped into solo practice
Why becoming a mom inspired Shemia to want to build her own lifestyle law practice
Listening to podcasts helped give her the courage and knowledge to market her solo practice
Niching down to choose your practice area is key!
The reasons for lawyers to start their own podcast keeps growing and Shemia gives us a few more.
Why being busy is not a good thing
Learn to eat your frog
Resources Mentioned:
Just Between Friends
iProcrastinate Podcast
Recommended Reading:
Michael Gerber – The E-Myth: Why Most Businesses Don't Work and What to Do About It
Brian Moran – The 12 Week Year: Get More Done in 12 Weeks than Others Do in 12 Months
Action Item:
Stop focusing so much on networking only with traditional lawyers. If you're looking to create a law practice that breaks the mold then you need to expand your networking outside of legal circles.
Contact Information:
Work email: sfagan@hkm.com
Facebook/workingparentslawyer; /hillaryfancast; /thefficientattorney; /shemiafagan
Twitter: @wp_lawyer and @hillaryfancast
Podcast: The Working Parents Lawcast at www.workingparents.lawyer/podcast
Thanks for Checking Out the Show Notes and for Listening!
I really hope you enjoyed this episode. It was certainly a great experience for me.
If you feel like you just can't keep the excitement you feel for this episode to yourself, please share it using the social media buttons you see at the bottom of the post.
Also, please don't forget to subscribe to the GWL Podcast in iTunes or in Stitcher Radio. That way, every time I prepare a new episode for you, it'll automatically show up in your phone.  No Fear Of Missing Out here.
Once last thing: I would truly appreciate it if you could leave an honest review for The Gen Why Lawyer Podcast in iTunes. Positive ratings and reviews help boost the visibility of the show and help me in reaching more young lawyers.
*Disclosure:  Please note that the link above is an affiliate link, and at no additional cost to you, I will earn a commission if you decide to purchase this book for your reading pleasure.