April 24, 2017
The Reality About Mental Health and Lawyers with Patrick Krill [GWL 102]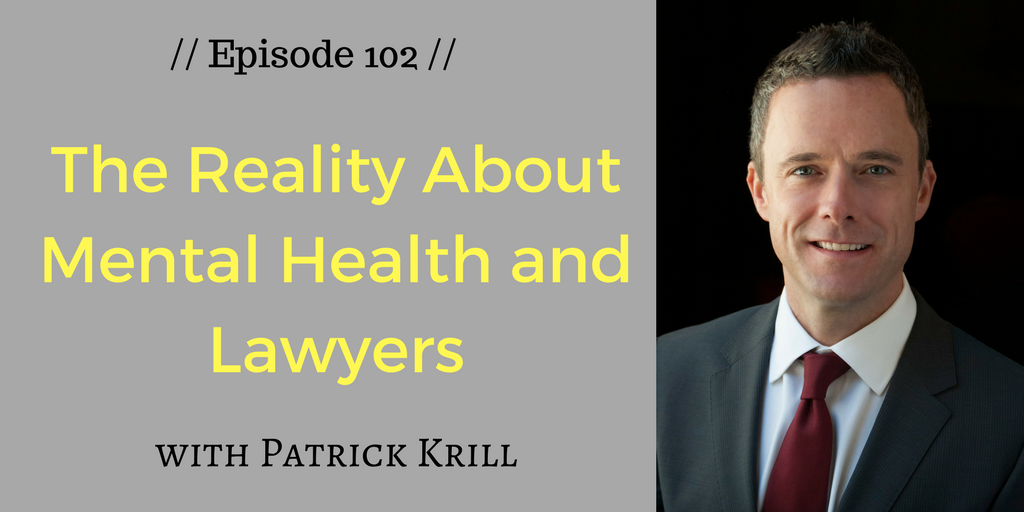 Podcast: Play in new window | Download | Embed
Subscribe: Apple Podcasts | Android | RSS
We can't discuss mental health awareness enough on this podcast or in this profession. Substance abuse remains a huge issue that many lawyers, especially young lawyers, are dealing with.
Joining us today is Patrick Krill, the principal and founder of Krill Strategies. Patrick is a globally recognized leading authority on addiction and mental health issues in the legal profession. He is also a licensed attorney, board certified alcohol and drug counselor, author, advocate, and thought leader.
What we cover in this episode:
Why is substance abuse such a huge problem in our profession
Why the culture of the profession and law students validates the idea of self-medication
What is alcoholism
How can you recognize if you have an addiction problem
Why denial of an addiction is incentivized by our egos, our concern over our professional competencies.
What role do law firms play in helping lawyers who are addicted
How to grow within a firm and attend social mixers when you have a problem
The ABA and Hazelden Betty Ford foundation joint study
What mental health issues are Baby Boomers experiencing and why we should be aware of it
Why mindfulness and meditation, although important for overall lawyer wellness, is not a good replacement for professional help
Resources:
California Lawyer Assistance Program
Hazelden Betty Ford Foundation
All resources listed on Patrick's site.
Contact information:
Website: www.prkrill.com